Find Hawks Gear and Custom Merch while contributing to youth sports and groups in the Canyon Lake Area. Every product sold helps local youth organizations.
---
Are You Ready for some Football?
While most are navigating the dog days of summer, some are getting ready for the upcoming football season. Canyon Lake Youth Football and Cheer is kicking off Hawk Week on Monday 7-24. This means it is time for the boys and girls of CLHYF to brave the heat and start getting ready for another exciting season of youth football and cheer.
Get Your Hawks Gear for the Upcoming Season!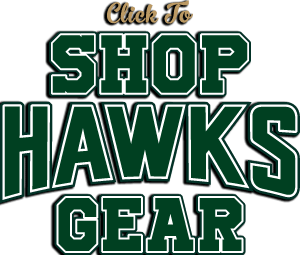 ---
The Lake is Rising – FAQ
How Much of each sale goes to the youth organizations?
It varies by each product, but 25% is the amount targeted on most products. Some Items like the vinyl stickers, contribute up to 50% from each sell. Each product listing will provide information as to the exact amount donated from that product when purchased.
How does my youth organization sign up to have a shop on TheLakeisRising.com?
You can visit this page here for a full run down on signing up your organization for a shop.
Who can have a shop on the TheLakeisRising.com?
Any youth organization can have a shop on TheLakeisRising.com, does not have to be a sports organization.
Do I have to buy a lot of product to have a shop?
No, for example on the T-Shirts, all you have to do is approve a design, we will list and sell your product. The only thing you will need to do is promote the link to your shop. If you are supplying the product, you may have to purchase inventory depending on your sales goals. We can discuss and provide personalized guidance on choosing a product.
Local Pickup Available
While most products offer a shipping option, all will offer a Local Pickup option. Be sure to check the listing for details on local pickup location and times. Be aware that each shop will have a different locations and times for local pickup.
Shipping Options
Most products offer a shipping option for products. The service used will vary based on size, but in most cases USPS First Class will be used. All options will take 1-2 days for delivery.
Turnaround Times
Most orders are processed in 1-2 business days. You will receive an email and text confirmation when your order is ready for pickup.
---